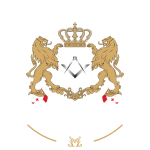 If you want to invest or cooperate in our projects in our different fields of activity or receive any kinds of information about them, contact us, so we will be in touch with you as soon as possible for presenting needed information, and/or arrange a meeting in case of necessity.
It should be noted that the amount of your investment must be suitable and considerable enough according to our projects, so that we may be able to inform you about the appropriate projects and step on the way toward a positive collaboration.
In case of the initial agreement on the cooperation, all information and documents provided by you in the whole process will be kept completely confidential without any dependency on time, and only our senior managers will be allowed to evaluate and review them.
We are significantly sensitive about maintaining your documents and surely their confidentiality. Hence, in case of failure to reach a final agreement between us, all provided information by you, will be deleted within 24 hours to prevent any kind of misuse.
You will be asked to provide at least one financial document to identify and clarify your financial resources, due to anti-money laundering laws. No agreement will be established if your resources do not have the necessary clarity for us. The provided financial documents must be in Fiat currency, and if your financial resources are in Cryptocurrencies, you must provide separate documents which identify its resources.
Please read the scope of activities before contacting us, because working with some individuals and also legal entities of some countries is not possible for us due to the international laws.
Please do not hesitate to contact us for any further information.
P.S: All meetings will be held in English.