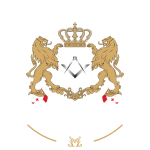 "PLEASE READ THE PRIVACY POLICY CAREFULLY BEFORE USING THIS SITE"
PERSONAL INFORMATION WE COLLECT OR YOU MAY PROVIDE
Through the website:
You do not need to provide us with any personal information to use our website.
If you are using our website to:
Contact, and access specific information
Participate in a survey
You provide us personal information:
Your name
Email address
Phone number
National ID
Other personal information requested in the survey
We collect personal information from you as a result of your email communications with us which we may retain along with our responses.
HOW WE USE YOUR PERSONAL INFORMATION
Gorgio's website may use "cookies" to help you personalize your online experience. A cookie is a text file that is placed on your hard disk by a web page server. Cookies cannot be used to run programs or deliver viruses to your computer. Cookies are uniquely assigned to you, and can only be read by a web server in the domain that issued the cookie to you.
One of the primary purposes of cookies is to provide a convenience feature to save you time. The purpose of a cookie may be to tell the web server that you have returned to a specific page. For example, a cookie helps the Gorgio to recall your specific information on subsequent visits. When you return to the Gorgio website, the information you previously provided can be retrieved.
You can accept or decline cookies. Most web browsers automatically accept cookies, but you can usually modify your browser setting to decline cookies if you prefer. If you choose to decline cookies, you may not be able to fully experience the interactive features of the Gorgio services or websites you visit.
We use your personal information to provide service to you and conduct our business. By way of example and not limitation, to:
Delivery programs or services
Send you a newsletter or other marketing or promotional communications
Conduct surveys, research and analyze data to improve our services or customize our communications with you
Communicate with you
HOW WE SHARE YOUR PERSONAL INFORMATION WITH THIRD PARTIES
We will share your personal information with third parties only in the ways that are described in this Privacy Policy. We do not sell your personal information to third parties.
As required by law, such as to comply with clearance/reporting requirements, a subpoena, or a similar legal process.
To investigate and help prevent abuse, fraud, security threats, malicious activity, and other unlawful activity
To resolve disputes and enforce our agreements.
In connection with a merger or corporate reorganization.
With your prior consent.
We may provide your personal information to companies that provide services to help us with our business activities such as background investigations, finance, and accounting, accepting job applications, human resource management, fundraising activities, and marketing and communication initiatives. These companies are authorized to use your personal information only as necessary to provide these services to us and are obligated to keep your personal information confidential.
HOW WE STORE AND PROTECT YOUR PERSONAL INFORMATION
We may store personal information in locations outside our direct control (for instance, on servers or databases co-located with hosting providers).
We use Security Sockets Layer (SSL) encryption technology to encrypt sensitive personal information before it travels over the internet.
The security of your personal information is important to us. We follow generally accepted standards to protect the personal information submitted to us, both during transmission and once we receive it. However, no method of transmission over the Internet, or method of electronic storage, is 100% secure.
COMPROMISE OF PERSONAL INFORMATION
We will promptly notify those persons whose personal information is compromised. Notwithstanding, Gorgio does not accept liability for any unintentional disclosure or a disclosure that occurs due to a security breach of our systems or facilities.
You may, of course, decline to submit personal information to us; in which case, you may not be able to use certain features of the website or receive certain services.
We will retain your personal information for as long as needed to provide you services or as required by law.
COOKIES, ANALYTICS/LOG FILES, AND CLEAR GIFS
In addition to the information you provide, Gorgio may also collect information during your visit to the website through automated data collection tools. These automated data collection tools include web beacons, cookies, and embedded web links. These tools collect certain browser-based information your browser sends to a website, such as:
Browser type
Browser language
Access times
Address of the website from which you arrived
Internet Protocol (IP) address
Unique device identifier
Clickstream behavior
The pages you view
The links you click
Other actions you take in connection with the website
Gorgio may use some of the Automated Data Collection Tools in connection with emails and communications sent from us and, therefore, may collect information using these tools when you open the email or click on a link contained in the email.
LINKS TO OTHER WEBSITES, BLOGS/FORUMS, AND SOCIAL MEDIA WIDGETS
Our website includes links to other websites whose privacy practices may differ from those of the Gorgio. When you use a link to go from our website to another website, the privacy statement for the other website governs. We encourage you to carefully read and understand the privacy statement of any website you visit.
CHANGES TO OUR PRIVACY POLICY
If we make a material change to our Privacy Policies and procedures as to the collection, use, or disclosure of your personal information, we will post a notice of those changes on our website or notify you by email to keep you aware of what information we collect, how we use it and under what circumstances we may disclose it, before the change becoming effective. You are bound by changes to the Privacy Policy when you use the site after those changes have been posted. We encourage you to periodically review this page for the latest information on our privacy practices.